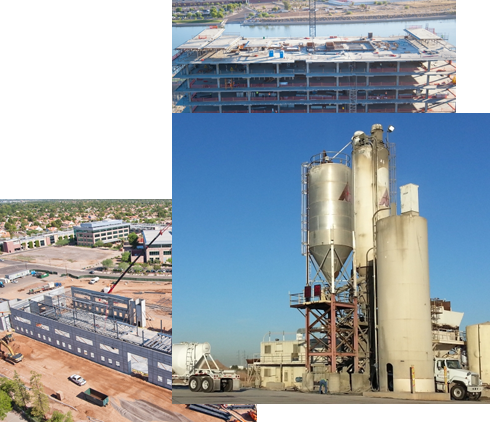 Locally Owned and Operated
The quality of everything we make and do with Arizona Materials, brings value to our customers and justifies their decision to do business with us.
We are committed to enhancing our customers' success with products, services and responsiveness that set industry standards for innovation, quality and value. Arizona Materials relentlessly, strives to be the best in every aspect of our business, by fostering a culture of trust, teamwork, responsibility, high expectations and open communications with employees, customers and suppliers.

Arizona Materials is a proud member of Arizona Rock Product Association!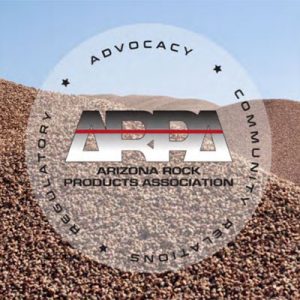 Professionalism

Arizona Materials is committed to maintain the highest levels of professionalism, integrity, honesty and fairness in our relationships with our suppliers, subcontractors, professional associates and customers. We ensure that the longevity of our company through repeat and referral business is achieved by customer satisfaction in all areas including timeliness, attention to detail and service-minded attitudes.

JOB SAFE — Committed to Job Site Safety

All of us at Arizona Materials are focused on the safety of our workers, your workers and your job site. The JOB SAFE mission is to develop a culture change through an elite partnership between ready mix producers, industry associations and the construction industry. The guidelines assist us with job site safety through education, awareness and communication. Please click the red PDF button to the right for a downloadable/printable JOB SAFE brochure.

Solid Principles

Arizona Materials was founded on solid principles of products, delivery, and customer service. With Arizona Materials, we deliver the highest level of quality concrete services at fair and market competitive prices as well as, conform to industry-accepted practices and guidelines.

Relationships

At Arizona Materials, our mission is to sell, manufacture, and deliver only the highest quality concrete to meet customer specifications and satisfaction for the long-term relationship building, profitability and continuity of the company.

Seasoned Veterans

Each department with Arizona Materials is lead by seasoned veterans with many years of experience who take pride in their work and a job well done!